Inquiry APP

FEPM Inquiry App
Available Language: English, Simplified Chinese, Traditional Chinese.
The language of FEPM Inquiry App will be switched automatically accoding to the language of your mobile devices.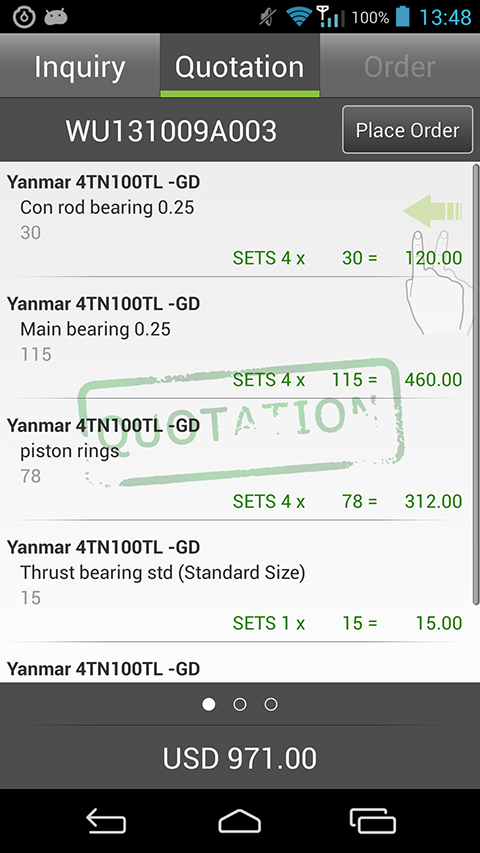 Support
Only available on Android mobile devices
Minimum OS requirements: Android 4.0
1 GHz or faster processor
768 MB RAM
Can run properly on any screen resolation
How to install
First of all, please scan the QRcode on left side with your scaning app to enter into the installation guide page.
Way 1 (Recommended)
Install app here, or open Google Play app, then search the keyword "Far East Precision Machinery", then you will find FEPM Inquiry App.
If you have never applied an Google account, please create an account with Google website.
Assist with installation
Phone: +886-7-6412382 Arvin Chen
Email/ Skype: arvin@fepm.com.tw
Demo video of installation